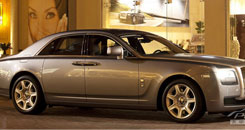 Traveling to other cities in China
China Limo Service is the first choice in the city for business guests who need to travel in China or Hong Kong and Macau.
Click here for more »
China Limo Service
China Limo Service offers private limousine service, China car rentals, cross-border limousine transportation,airport transfers,cross border transfer and chauffeur driven limousine service. China Limo Service provides exceptional variety and service to every car reservation and rental. we offers Car Rental for leisure and business travelers. China Limo Service is one of the internet leaders in providing limousine car rentals in China.
The idea behind China Limo Service is to provide a perfectly pitched service to all discerning business and leisure travelers. This is why a China Limo Service customer will have not a vast array of speciously attractive choices, but a select few options which are offered precisely because they work and can make all the difference between a pleasurable trip, and the kind of trip in which the limousine is nothing more than taxi with better lines and a quieter engine.
China Limo Service is very pleased to provide the following limousine services to our Business Tour customers:
Meet and Greet Service at the Airport and transfer to hotel, railway or ferry station ;
Chauffeur driven Limousine Service in China ;
Car Rentals for factory visit (Shanghai,Ningbo,Wuxi,Guangzhou,Dongguan,Hong Kong,Shenzhen, Hangzhou , Foshan etc) ;
Business Travel Limo Service ;
Group or Individual sightseeing ;
Important business appointment ;
China Limo Service provide English speaking drivers to ensure the smooth delivery of you to your hotel or business destination. All drivers have mobile phones. All vehicles are equipped with GPS units. Executives will value the comfort and stress free environment of our professionally driven vehicles. Value the comfort and stress free environment of our professionally driven vehicles, and use your travel time productively to make sure you are well prepared for important meetings ahead.
As such, China Limo Service is able to offer English-speaking tour guides, which might be ideal for the leisure traveler hoping to get a full and rounded picture of the city. Business clients will appreciate the the option to hire an English translator or interpreter. Even if you just want to make sure you get the best bargain while shopping, a professionally trained interpreter can make a world of difference.
If you need cross border Service,It is a point of pride for China Limo Service, that we are the first choice in the city for business guests who need to travel from Hong Kong to neighboring Guangzhou province for an urgent meeting. The company's meet and greet airport transfer service can see anyone expediently through the airport via the affiliated airport concierge, not to forget the receptionist who will meet you as you land and accompany you through every stage all the way to the car. For those who really have urgent business, with a China Limo Service limousine they can feasibly be across the border two hours after arriving.